Our Clients are at the center of everything we do. College funding, taxes, retirement planning, investments, estate planning, cash flow analysis - every aspect of your wealth profile will be analyzed with the end result being a collaborative design tailored towards your specific objectives. We help our clients pursue their goals through careful advice and astute investment management.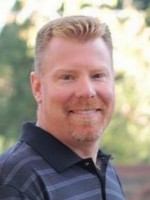 Jason is a CERTIFIED FINANCIAL PLANNER™ with more than 28 years in the industry. He holds a B.A. in Finance and a B.A. in Real Estate from California State University at Northridge. Jason was a founding partner of Reed & Ball Wealth Management, and assumed operation of the firm in 2016. Under its new name, Ball & Company, the firm manages over $175 million in assets.
A charter member of the Financial Planning Association (FPA), Jason was the author and former instructor of The Fundamentals of Financial Planning; a five part course designed to educate individuals as to the key concepts of Financial Planning and Investing.
Jason has been featured in such publications as Kiplinger's Personal Finance Magazine (Sept 1997) and The Ventura County Star (Feb 1997). He has also appeared on television speaking on various investment and financial planning issues.
Miranda Eisele has been with the company since 2012. She has worked in all aspects of the practice, with a primary focus on Financial Planning. She has a Master's degree in Finance, and in addition, received her Certified Financial Planner™ designation in 2014.
Prior to joining the company, she gained experience working in both governmental and personal finance.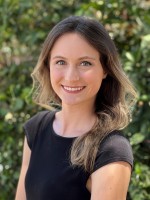 Audrey holds a B.A. in Business from CSU Channel Islands and has over 6 years' experience in client services. She plays a major role in our client experience from start to finish.  She provides client support and works closely with clients to ensure everything is completed in the most efficient manner possible.  Audrey is responsible for maintaining client records and compiling all the necessary forms and documents.